Posts Tagged 'patreon'
7 results.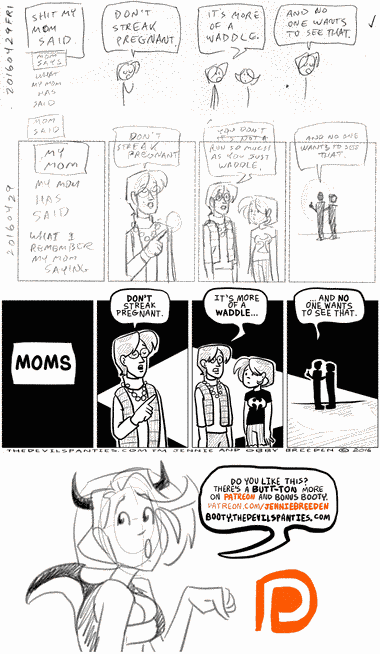 I post a lot of pencils and sketches and audio notes on the Bonus Booty page. Patrons who donate $5+ a month have full access to the Bonus Booty site. Also, if you subscribe to the $5 level on Patreon, I've been posting a lot about the upcoming Devil's Panties book 9. Like bonus comics, games, and the cover.
Because I like cookies and I get in trouble if I don't pay for them.